Superior Hygiene Products For A Superior Quality Of Life.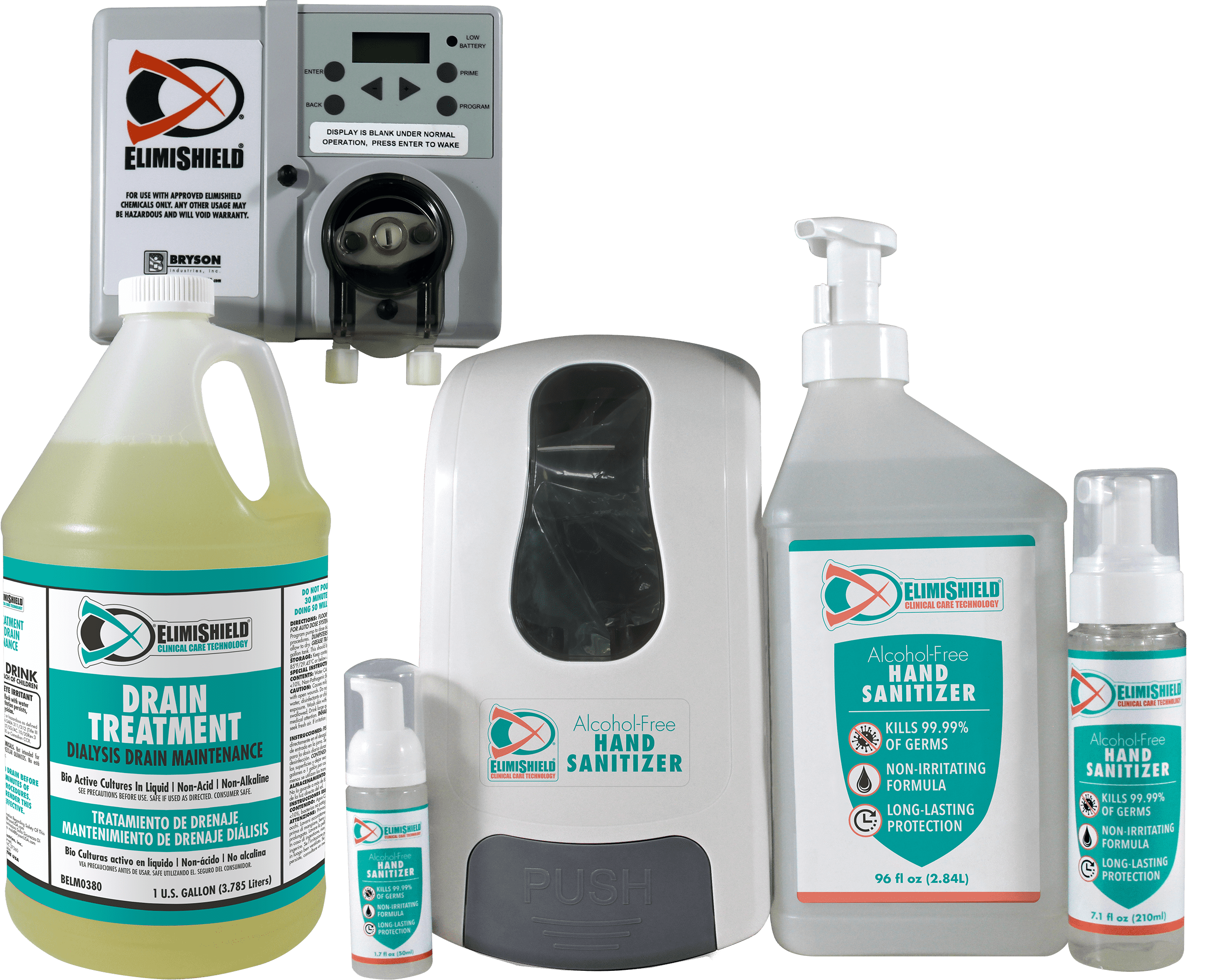 Clinical Applications
ElimiShield is shaping the future of clinical care technology with safe & effective healthcare hygiene solutions.
ELIMISHIELD CLINICAL HAND SANITIZER is over 99.99% effective against viral & bacterial pathogens that continues to provide long-lasting protection with a single application. This alcohol-free formula is tough on germs, yet gentle on skin with added aloe-vera and silk proteins.
ELIMISHIELD DIALYSIS DRAIN TREATMENT is a professional-strength, non-pathogenic bacterial and enzymatic treatment that will safely and quickly biodegrade organic material, thus addressing drain odors in a manner that is superior to standard drain maintenance solutions. Become part of the future of healthcare hygiene with ElimiShield Clinical Care Technology.
>>> Clinical Applications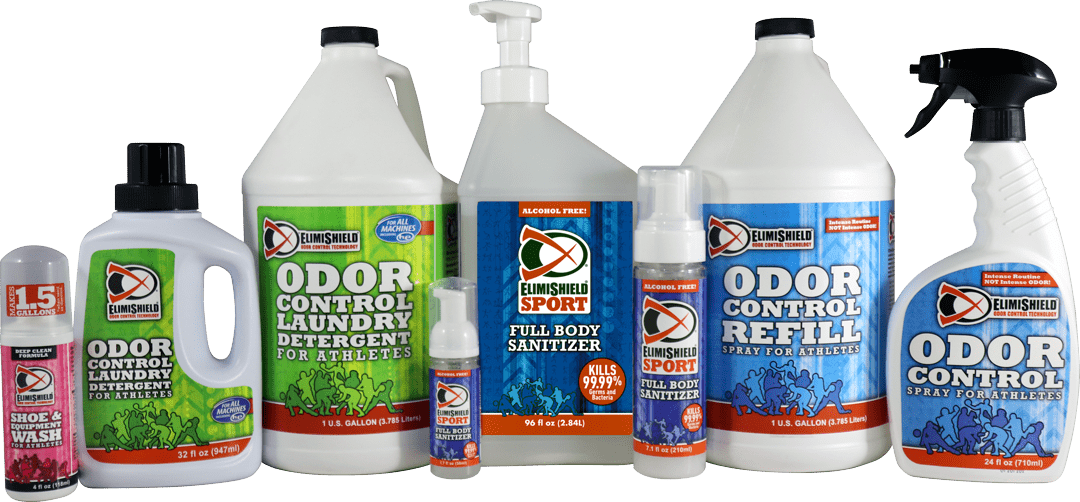 Athletic Applications
At ElimiShield, we believe the strongest part of your game should not be your odor. That's why we created ElimiShield SPORT, a full line of safe and effective hygiene solutions for athletes. From the casual gym-goer to the professional athlete, ElimiShield SPORT products address the odor and hygiene issues that we encounter during intense physical activity. ElimiShield SPORT also offers athletic facility treatments that are specially formulated to address odor and hygiene concerns that arise in gymnasiums, locker rooms, weight rooms, and other high-traffic areas.
>>> Athletic Applications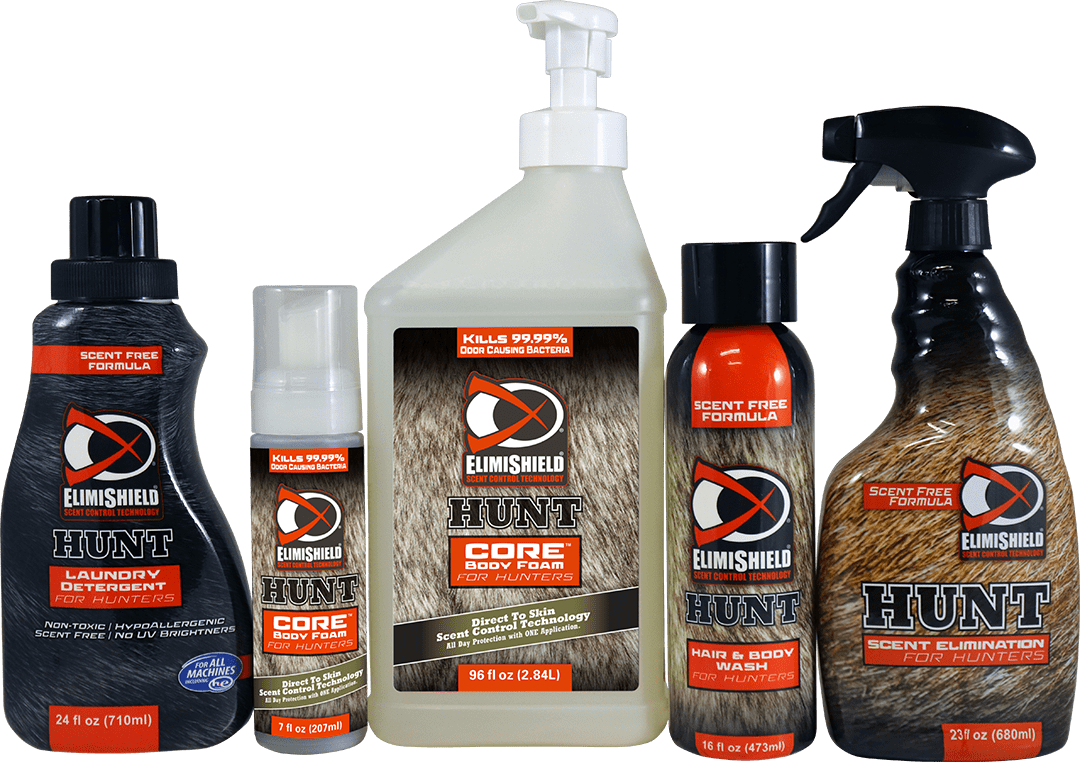 Hunting Applications
ElimiShield HUNT products are part of a 3-step complete scent control system developed specifically for hunters. ElimiShield HUNT offers the industry's first FDA-compliant, direct-to-skin scent control with its Core Body Foam, addressing scent where it starts: the human body. ElimiShield HUNT scent control products are unique in that they destroy and continue to protect against human body odors rather than simply masking or absorbing human odors.
>>> Hunting Applications